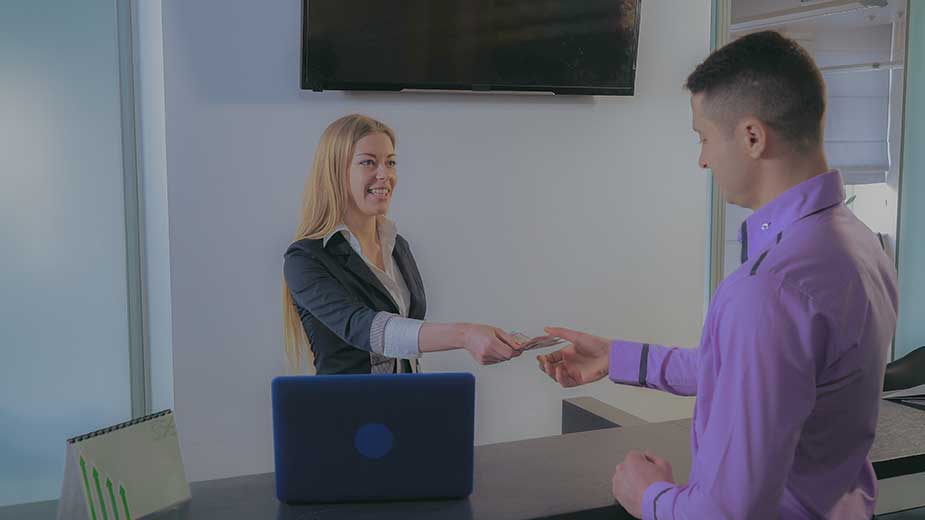 Question: How would someone with no bank account cash a check? Answer: With today's check cashing services. If you have a check in your hand but nowhere to cash it, this type of service can come to your rescue. Ordinarily, there is a fee associated with the service, but anyone needing cash right away can use these services. They are usually employed by an under-banked or un-banked individual.
What does "un-banked" mean? It means that the person does not have any bank account. "Under-banked", on the other hand, means that the person simply prefers to use alternative sources, rather than whatever account they have, such as a check-cashing service.
You might be thinking, "Who doesn't have a bank account?" Here's your answer:
No bank account at all is the case with approximately 5% of the United States adult population.
When it comes to that same population, approximately 13% are under-banked.
Why Do the Under-Banked Need This Service?
Even if someone has a bank, they may still prefer to go through a check cashing service or even a quick loan service when they need money fast. They may bank online and, therefore, not be able to get to their physical bank to cash a check.
Why Are People Un-Banked?
Some people are simply unable to get a bank account because they have a history of overdrafts and unpaid fees, or they may simply not like the idea of putting their money in a bank. It could be that there are very few in-person banking opportunities in their area because their residence is extremely rural.
Check cashing services and quick online personal loan services are ideal for the approximately 10.5 million United States individuals who are un-banked, so they can get cash fast when they need it.
Benefits of Check Cashing Services
if you're thinking about going with a check cashing service, here are some benefits to consider:
These services may be offered to you in an area that doesn't have the convenience of a physical bank building.
To provide more opportunities for check cashing, services like this (physical locations) usually have extended hours.
Without waiting for checks to clear, you have immediate access to cash.
For those who may otherwise have no way of cashing a check – the under-banked or un-banked – access to financial services are available.
Remember, however, that there will be a fee associated with these services. It varies from business to business but is well worth the cost if you need to cash a check in a hurry.
Looking for Check Cashing Services? Checkmate Cashes Checks and Provides Loans
At Checkmate, we can cash your check. But wait – there's more! At Checkmate, we specialize in providing various loan products including installment loans, title loans, registration loans, and payday loans.
When you use our check cashing or loan services, you will always experience the highest level of confidentiality and integrity. In the most convenient and fastest ways possible, we excel in meeting the needs of our clientele.
We have locations in New Mexico, Washington, Colorado, California, and Arizona. Enter your ZIP Code and use our convenient store locator to find the Checkmate location near you. Our offices are open 9 AM to 6 PM (7 PM on Friday) and closed on Sunday.
You can contact a customer service representative at 866-722-2274. If you prefer, you can also use our convenient online form, or email us at comments@callcheckmate.com.