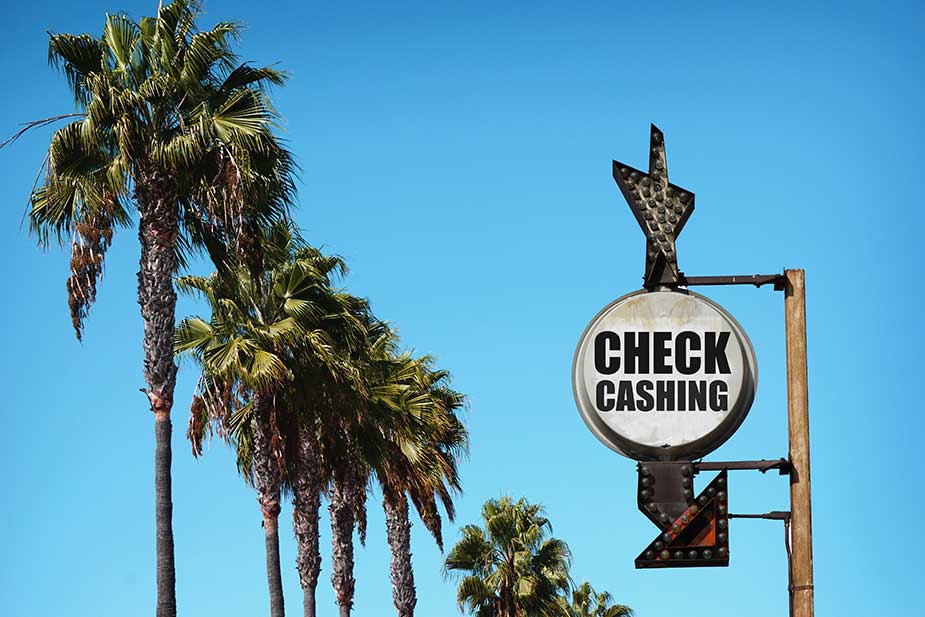 If someone with no bank account access wants to cash a check, what can they do? An instant and convenient solution for many is that of a check cashing service. In fact, to get the money for the paycheck they worked so hard for, this may be the only way. It's relatively simple, using a check-cashing service to cash your check. We're going to go through the steps that are usually followed in this type of procedure and explain why it's the check-cashing answer for many individuals today.
Cashing a Check Through a Check Cashing Service
The following steps will likely be followed if you decide to cash a check at a check-cashing establishment:
You get a check (personal check from someone else, government check, paycheck, etc.)
Pick the check cashing establishment of your choice and visit them
Give them your check and receive cash for it (minus their fee)
In the future, you may decide to look into securing a bank account to avoid future check-cashing fees
Why Use a Check Cashing Service?
Different individuals will have their own reasons for using a check cashing service as opposed to a bank. Here are some of the reasons that apply:
They don't have physical access to a bank account
A bank account can't be opened by the individual
The traditional banking system isn't something the person wants to participate in
Immediate cash access is needed
The Benefits of Using a Check Cashing Service
Depending on the individual cashing the check, there can be any number of benefits experienced by going through a check cashing service. Here are two of the biggest, most common benefits:
Your access to cash is immediate
For the under-banked or un-banked, it's the best solution
In a pinch, it's good to know there are check cashing services available when you need them. You may also, in a dire financial pinch, consider looking into a short-term personal loan. Frequently, establishments that cash checks may also offer these types of fast cash loans.
Do You Need to Cash a Check? Checkmate Cashes Checks and More
We understand that you can't always wait for your next paycheck. For the help you need, turn to Checkmate.
At Checkmate, not only do we provide check cashing services, we specialize in providing various loan products including installment loans, title loans, registration loans, and payday loans. Rest assured, when you utilize our financial services, you'll always experience the highest level of confidentiality and integrity. In the most convenient and fastest method, we pride ourselves on meeting the needs of our clientele.
Today it is possible to get an online loan and have the money deposited directly into your account! Are you in need of a cash loan?
We have locations in Washington, New Mexico, Colorado, California, and Arizona. Enter your ZIP Code and use our convenient store locator to find the Checkmate location near you. Our offices are open 9 AM to 6 PM (7 PM on Friday) and closed on Sunday. You can contact a customer service representative at 866-722-2274.
If you prefer, you can also use our convenient online form, or email us at comments@callcheckmate.com.