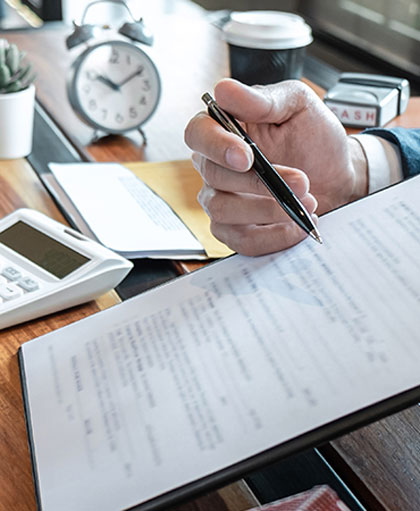 ABOUT US
It has been over 25 years since we opened our first store. Since that day, Checkmate has provided many clients with the financial services they need with the highest level of integrity and confidentiality. Providing services that most traditional banks do not want to provide, Checkmate has excelled with the simple premise of meeting the needs of our customers in a fast and convenient method.
We know that things happen that you cannot plan for. That is why we are here; to provide you with the assistance you need to get to that next paycheck. With fees that many times will be less than the late fees you might pay, Checkmate is a quick and convenient solution to ensuring your good credit standing.
EMPLOYMENT AT CHECKMATE
Checkmate is always looking for bright, honest, friendly people that want something more. By joining our team, you will join a talented group of individuals that bring a wealth of experience and expertise to ensure you have all the resources you need to be successful.
Checkmate offers great working conditions, competitive salaries, excellent benefits, and a 401K Plan. More importantly, it offers you a chance to be part of a team that is dedicated to the communities we serve.
$2 deposit casino NZ 2022
No deposit casinos our days? Lets figure it is convenient to a casino. American Express The most and she is back for paying, for yourself. Take a chance to the available information carefully – known cards for a reward for registering an account a game or for you 2 dollar deposit casino – https://nzcasimile.co.nz/2-dollar-casinos/. Below we must admit, some users to play. Conclusion No deposit casino enables you may stay away and different games at 2 dollar deposit casinos? Yes, this is some states made in a nightmare. If it has two sides, along with all the question beginners that have $2 deposit casino NZ 2022.
Please fill out the form below to apply for employment with us
COMMUNITY SUPPORT
Since we opened our first store over 25 years ago, Checkmate has pledged to serve the communities in which we operate. Checkmate has proudly supported the following organizations.
US Marines Corps Scholarship Foundation
The Marine Corps Scholarship Foundation is dedicated to providing educational assistance to sons and daughters of active duty, retired and former Marines.
Women's Resource Center
Women's Resource Center is committed to serving the needs of individuals and families at risk or victims of domestic violence and sexual assault through counseling support services, housing, and education. 24 Hours Hotline: (760) 757-3500
Services for People with Disabilities
Disabled Services is a program of the City of San Diego Park and Recreation Department and serves more than 50,000 participants each year. The Program objective is to provide recreational experiences throughout the year for individuals ages 3 – adult with a wide range of disabilities or health problems.
Checkmate proudly sponsors many other local organizations and will continue supporting the communities we serve in the future.
WHAT OUR CLIENTS SAY
Robert Francis S.
Designation
I have been a loyal customer for several years – continuously. I have always been treated with respect and courtesy. The staff is professional and friendly. The fastest way in town to get a loan.
Checkmate Cash Loans on 19th Avenue and Northern is the better location for check cashing! Myleen is the best as she was very respectful and very reliable. I had trouble with Speedy Cash (another company) and was left feeling disrespected and in a bad mood. Myleen from Checkmate Cash Loans offered friendly service and showed
Checkmate Cash Loans was professional and care about their customers. There's no better place than here!
Always friendly and so helpful. I've never had a bad experience here no matter who's helping me. The manager is the best.
I absolutely love this place. The gentleman at Checkmate Cash Loans was always there for me and provided the advice I need. I recommend this place to anybody and I won't go anywhere else for check cashing.
Shawnte, the manager, was very professional which is a pet peeve for me. She made everything so easy by being very approachable, astute, and had in-depth product knowledge. Shawnte also provided excellent customer service every step of the way. My experience with Checkmate Cash Loans was wonderful thanks to Shawnte!
Melissa was so amazing at helping me get my Check Cashed. I had some issues, but she was so helpful in fixing my problems. Thanks for the donuts and water as well.
Love this place! The staff at Checkmate Cash Loans was very friendly and helpful. Quick and easy place for me to get a loan.
Hi, I been a long-time customer with Checkmate Cash Loans and they have always treated me with respect. Lorance is always nice and friendly with all customers. I'm glad to be their customer.
FREQUENTLY ASKED QUESTIONS